Welcome to Canberra Audiology 
COViD Update – March 2021
Our patients and staff's health and safety is still our highest priority, and we want to reassure our patients that we are continuing our hygiene practices to ensure the safest environment possible by sanitizing surfaces and equipment after each patient. Please avail yourself of the hand-sanitiser provided at reception.
Please advise us before attending appointments if you have flu-like symptoms so that we can reschedule your appointment. 
Canberra Audiology is a locally-owned independent audiology clinic located in Deakin, ACT. Since opening in 2011, Canberra Audiology has provided hearing assessment and hearing rehabilitation to Canberra residents at affordable prices.
At Canberra Audiology, we aim to provide you with a caring, thorough, and personalised service to meet your goals and needs.
As a recognised independent audiology clinic, we are proud to operate independently of any manufacturers. All our audiologist are university qualified and registered with Audiology Australia.
We will work with you to find a solution that addresses your individual needs.
Hearing Aid Advice, Fitting, and Maintenance

Auditory Processing Assessments

Ear Wax Removal and Cleaning

Cochlear Implant and Bone Conduction Hearing Aid Assessment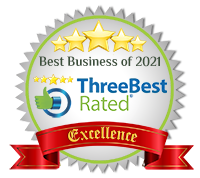 ---
Our 
Services

Click below to learn about our services.
Contact Details
Phone: (02) 6156 4474
Fax: (02) 6156 0923
Address: Ground Floor, 16 Napier Cl, Deakin ACT 2600
Email: reception@canberraaudiology.com.au
Opening Times
Monday – Wednesday 8:30am – 4:30pm
Thursday 10:30am – 6:30pm
Friday 8:30am – 3pm
Connect With Us
---
Client 
Testimonials

My new hearing aids are so much better than my old ones. I feel I am again part of the community instead of feeling isolated due to my bad hearing.
5 star service. Any concerns I had about hearing aids were quickly dispelled.
Service and product is brilliant!
A very well run centre, excellent staff and support given at all times. I look forward to my yearly hearing test when due.