Kimberley Gordon BBiomedSc (Hon) MClinAud MAudSA (CCP) MIAA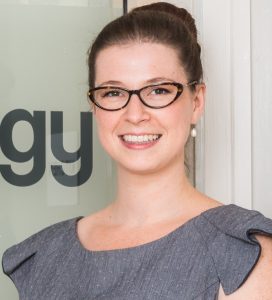 Kim has worked as an Audiologist since 2006. She began her career in Melbourne at the Australian Government hearing service provider, Australian Hearing, performing hearing assessments and fitting hearing aids. Since then she has worked at the Royal Victorian Eye and Ear Hospital (RVEEH) specialising in diagnostic vestibular (balance) audiology, for the University of Melbourne as a clinical tutor, and in Canberra for National Capital Audiology where she worked with audiologist, Stephe Jitts.
Kim now specialises in paediatric diagnostics, complex cases, tinnitus and hyperacusis management, auditory processing disorders and ear wax removal.
Kim is a member of the Audiological Society of Australia and the Independant Audiologists Australia.
Gareth Hoyle BSc MClinAud MAudSA (CCP)
Gareth has had a varied career since completing his Masters degree in Clinical Audiology, with experience performing research with Cochlear Ltd in Sydney and with Macquarie University performing ear health screening in the Philippines.
Joining Canberra Audiology in May 2016, Gareth has completed specialist training in ear wax micro-suctioning and curette, in fitting the invisible hearing aid Lyric, and in fitting MED-EL Cochlear Implant and Bone-Conduction hearing aids.
Gareth is also a keen musician and knows first hand the difficulties of protecting your hearing as a musician or music lover. As such, Gareth has a special interest in hearing preservation.
Gareth is a full member of the Audiological Society of Australia.
Receptionists:
Tammy Avramov and Charlotte Dadswell