Kimberley Gordon BBiomedSc (Hon) MClinAud AAudA MIAA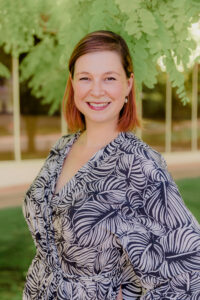 Kim has has been in the field of audiology since 2004. She began her career in Pakenham, Victoria at Hearing Australia. Since then she also worked at the Royal Victorian Eye and Ear Hospital (RVEEH) specialising in vestibular (balance) audiology, for the University of Melbourne as a clinical tutor, and in Canberra for National Capital Audiology where she worked with audiologist, Stephe Jitts.
Kim opened Canberra Audiology in 2011. She now specialises in paediatric diagnostics, complex cases, tinnitus and hyperacusis management, auditory processing disorders, Lyric (invisible hearing aids) and ear wax removal.
Kim has a busy home life with 3 young kids and a cat and enjoys dress-making and reading when she gets the chance.
Kim is a accredited audiologist of  Audiology Australia and of Independant Audiologists Australia.
D-Marie Bradfield

BEng (Hon) BA MClinAud AAudA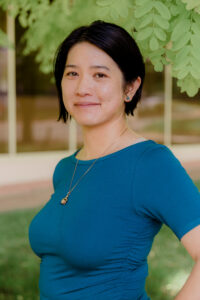 D-Marie, or D for short, has been working in audiology for 15 years and has worked for many years with both Kimberley Gordon and Stephe Jitts. D-Marie completed her education at Canberra's ANU and the University of Melbourne.
D-Marie has had a well-traveled career in audiology. From 2010-2012 she lived and worked in Scotland as an audiologist where she worked in the NHS and received specialist training in vestibular assessment and rehabilitation. In 2014 she also traveled to Nepal to conduct ear health and hearing screenings as part of a local health initiative. D-Marie continues to be involved with this area of work in Nepal by sourcing unused second-hand hearing aids and sending them to Nepal to be used again.
Currently D-Marie is specialising in adult hearing assessment and rehabilitation, ear wax removal, and tinnitus and sound sensitivity assessment and management.
Outside work, D-Marie entertains her two kids with her dog and has a keen interest in healthy building practices, design and building physics.
D-Marie is a full accredited member of Audiology Australia.
Jessica Cross 

BHlthSc(SpPath) MClinAud AAudA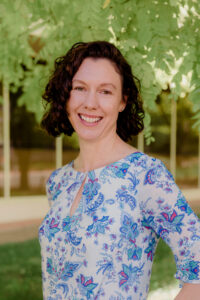 Jess has been working with Canberra Audiology since 2019 after completing her Masters of Clinical Audiology at Macquarie University in Sydney.
Prior to becoming an audiologist, Jess worked as a speech pathologist with adults and children with disabilities. She also worked at the Shepard Centre supporting children with hearing loss and their families.
Jess' current caseload includes diagnostic assessment for children and adults, wax removal, cochlear implant assessments and maintenance, as well as central auditory processing assessments. Jess is also a certified Lyric (invisible hearing aid) provider.
Yan Chia

BHlthSc (Hearing & Speech) MClinAud AAudA
Yan first entered the field of audiology in 2010. She completed her Bachelor of Hearing and Speech at the University of Sydney and her Masters of Clinical Audiology at Macquarie University.
The wealth of Yan's experience is in providing hearing assessment and rehabiliation for adults. However, in 2013 she gained 12 months experience doing Auditory Brainstem Response hearing tests with newborn babies at Canberra Hospital. Whilst this experience was invaluable, Yan's fondness for a good chat drew her back to seeing adult patients.
Yan joined Canberra Audiology in 2019 and has enjoyed having a more diverse caseload, in particular, ear wax removals, tinnitus assessments and paediatric hearing testing.
Outside of work, Yan's is busy with her 6 and 4.5 year old kids and 2 cats, Sushi and Miso. Other things that Yan enjoys (and is trying to do more of) or reading, scrapbooking, cycling, playing the piano and catching up with friends.
Yan is an accrediated audiology of Audiology Australia.
Joanna Wilson

BASLP MClinAud MAudA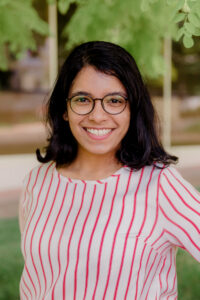 Joanna joined Canberra Audiology after completing her Masters degree at Macquarie University in Sydney. Prior to studying audiology, Joanna completed a Bachelor of Audiology and Speech-Language Pathology in India. She spend some months working as a speech pathologist with adults and children before moving to Sydney to complete her audiological training.
She is also fluent in Hindi, Malayalam and Marathi.
Joanna is a full member of Audiology Australia.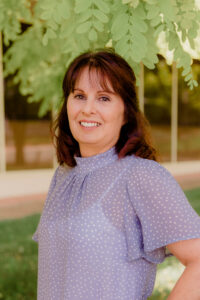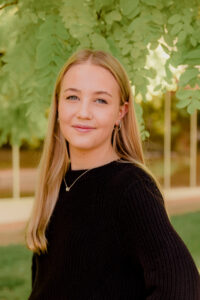 Heather Baker, Yasmin Rezek, Poppy Scrivener and Maddison Folk.